Anyone with basic email and Web browsing skills can start using this platform in just an hour.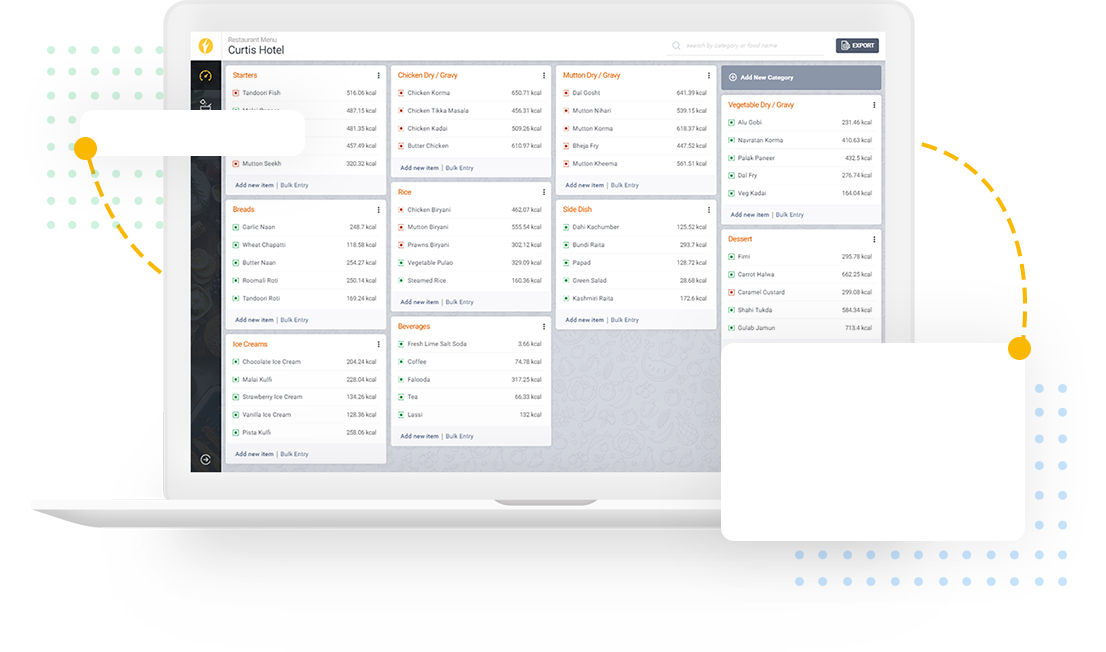 You can login and start using the platform from anywhere and generate labels in real time.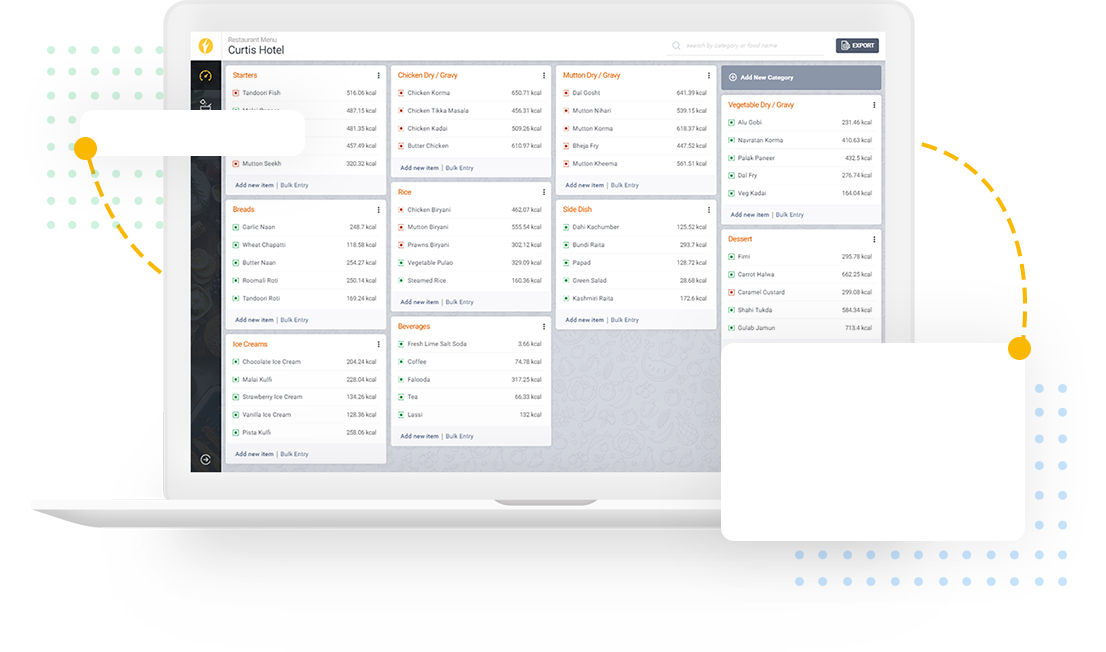 All your recipes can be stored with detailed information on ingredients right
down to precise measures in grams and household measure like teaspoons.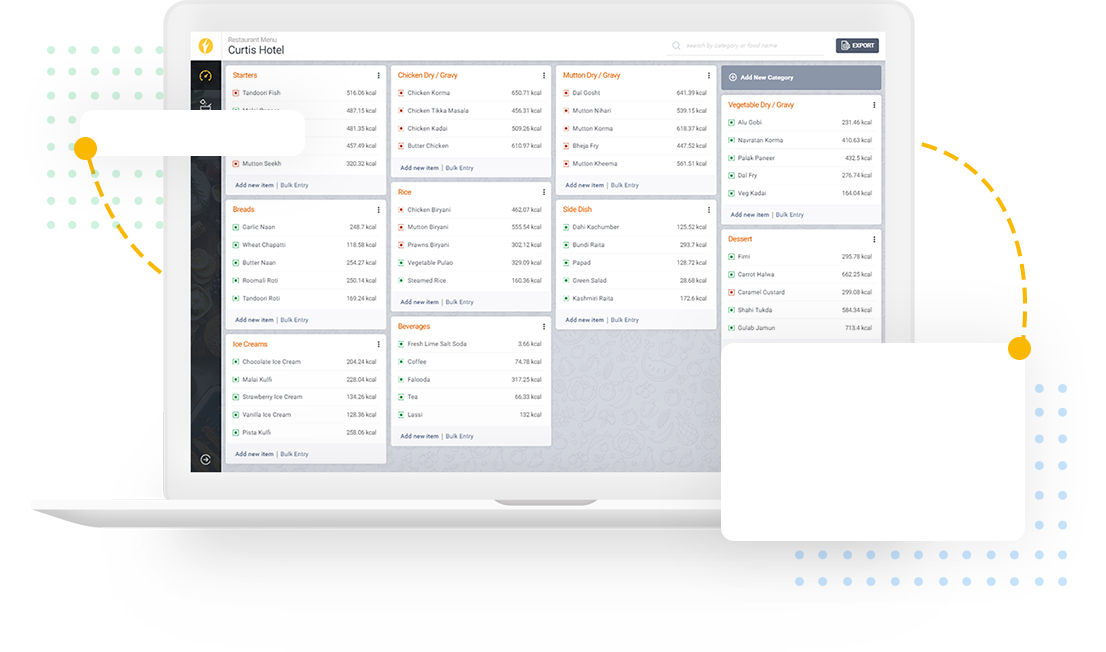 Publishing mandatory information like calories and other nutrition data is a click away with this platform.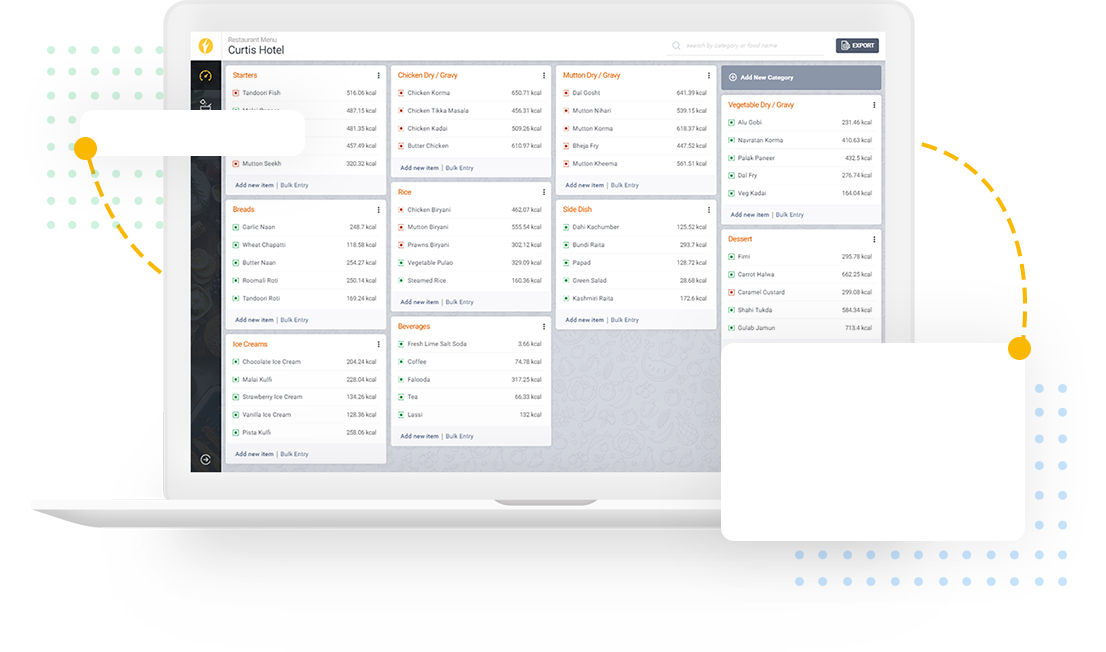 The recipes stored online can be downloaded at any time during the plan.The data is exported to Excel sheets and available as a .csv file.